1ST CONFERENCE 2016
On April 21st and 22nd, in the city of Barcelona, Eugin Group organised the first such conference in the world to address the scientific evidence of a range of treatments and assisted reproductive techniques that are currently being applied.
CONCLUSIONS FROM THE EBART CONGRESS
WHY YOU SHOULD NOT MISS THE EBART CONGRESS?
Speakers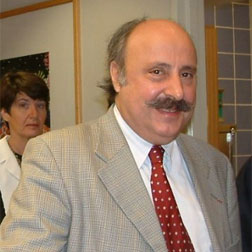 PHILIPPE BOUCHARD
Philippe  Bouchard earned his medical degree from the Université Pierre et Marie Curie in Paris in 1978. His medical career began in Burkina Faso where he worked as a doctor from 1972 to 1974. From 1978 to 1980, he was a research fellow at the Population Council's Center for Biomedical Research at the Rockefeller University (New York, NY USA).
Professor of Medicine since 1984, he is the former Chair of The Department of Endocrinology, and Ob Gyn  (Pole GEO), at Hospital Saint Antoine, University Paris 6 (UPMC), and Director of EA 1533 "Genetics of Human Reproduction"
Philippe Bouchard is presently Professor Emeritus of Medicine, at the Pierre et Marie Curie University in Paris (Paris 6), and and is a consultant in Endocrinology, in the Department of Ob Gyn, at Hopital Foch in Suresnes.
He is the past President of the Board of Endocrinology at the French Ministry of Education (CNU).
Since 1989 he has been a Senior Consultant of The Population Council, in New York, and a member of the International Committee for Contraception Research (ICCR); a network of scientists and clinical investigators who conduct clinical trials to test the safety, efficacy, and acceptability of The Population Council-developed reproductive health products.
Author of more than 400 publications, Philippe Bouchard is former President of the French Endocrine Society, the European Society of Gynaecology, and the French Society for Reproductive Medicine.
He is the immediate past President of the European Society of Endocrinology (2011-2015).
His research is related to Reproductive Endocrinology and Genetics.
Among several distinctions, he is Doctor honoris causa of the University of Liege since 2002.
He was awarded the Legion d'honneur in 2001
He has been elected as a permanent member of the National Academy of Medicine in 2014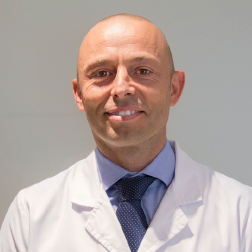 MIGUEL ÁNGEL CHECA
Medical Resident of Obstetrics and Gynecology at the Hospital del Mar until 2000, specialist in Reproductive Medicine and Infertility at the same institution until 2008. In 2009 he was appointed Head of the Human Reproduction until today. He is the director of Instituto de Reproduccion Dr Checa.
Bachelor of Medicine and Surgery in 1994 Autonomous University of Barcelona (UAB), since 2000 he is associate professor UAB in 2003 he completed his doctorate at the same university with rating of outstanding Cum Laude. He is the director of the International Master in Human Reproductive Medicine at UAB. He has directed 15 doctoral theses and dissertations. Coordinator of the Research Group Infertility Barcelona (GRI-BCN) accredited by the department of research of the regional government of Catalonia. Accredited as Titular Professor by ANECA 2011.
Former member of the Section of Endocrinology and Reproduction of the Catalan Society of Obstetrics and Gynecology
Coordinator and former Member of Endocrinology Interest Group of the Spanish Fertility Society (SEF)
Miembro group Menstrual Disorders and subfertility The Cochrane.
Reviewer of journals Human Reproduction Update, Fertility and Sterility, Reproductive Biomedicine Online, Reproduction, European Journal of obstetrics, Gynecology and Reproductive Biology, Journal of Assisted Reproduction and Genetics.
He has published more than 50 papers in relevant journals in the field of Reproductive Medicine, it has been received more than 400 citations. He has worked as an author or editor of 33 books and chapters, as well as in the development of clinical guidelines on assisted reproduction and reproductive medicine. He has authored over 100 publications in national and international journals of prestige and more than 150 communications to national and international congresses of prestige. His works have been downloaded more than 4700 times (Research gate). His research line are air pollution and Fertility, segmented IVF and fertility-perinatal outcomes.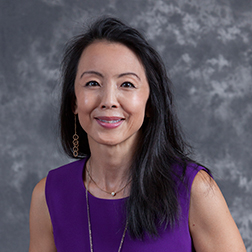 SERENA CHEN
Dr Chen graduated from Brown University in Providence Rhode Island. She then attended Duke University School of Medicine in Durham, North Carolina, where she caught her first baby and decided to become an Obstetrician Gynecologist (it was a very cute baby). She then trained in Gynecology and Obstetrics and Reproductive Endocrinology and Infertility at the Johns Hopkins Hospital in Baltimore, Maryland.
Dr Chen has been the Director for Ovum Donation and Third Party Reproduction since arriving at the Institute for Reproductive Medicine and Science at Saint Barnabas in Livingston, New Jersey in 1999. She also serves as Director for the Division of Reproductive Medicine in the Department of Obstetrics and Gynecology at Saint Barnabas Medical Center, and is a Clinical Associate Professor at Rutgers, UMDNJ New Jersey Medical School.
She is honored that she has been voted by her peers to be a Top Doctor in the NJ Monthly survey every year from 2007 to 2015, and has also received Best Doctor honors from Castle Connelly, US News and World Report, Inside Jersey Magazine, and NY Magazine. In 2015, she was one of only two reproductive endocrinologists to make the Inside Jersey Top Doctors for Cancer list for her work in OncoFertility: freezing eggs and educating patients and providers about fertility preservation prior to cancer treatment.
Dr Chen believes that knowledge is power and she loves empowering her patients with information and ideas about their mental and physical health in an interesting, accessible and practical way. As Director of Third Party Reproduction, she leads an experienced and knowledgeable team through the complexities of Third Party Reproduction, including logistic, ethical, legal and medical issues that the team encounters every day in helping people of very diverse ethnic backgrounds and sexual orientation conceive in a safe and healthy way. She feels privileged to be at a program that has been, and continues to be, a leader in reproductive genetics, with hundreds of PGD and PGS IVF cycles being done every year, and to serve on the medical advisory board for Recombine, one of the leading genetic carrier screening companies in the US today.
She is very excited to participate in EBART 2016 to discuss some of the many ways current reproductive genetic technology is changing the way we think and treat patients.
Please follow her on Twitter and Instagram @DrSerenaHChen or visit her at www.sbivf.com.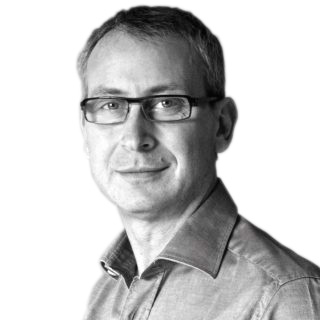 GIOVANNI COTICCHIO
Italy
Giovanni Coticchio was educated at the University of Palermo (Italy) where he received his BSc in Biology and PhD in Cell and Developmental Biology. At the University of Nottingham (UK), he achieved his MMedSci degree in Assisted Reproduction Technologies and developed his research and career in clinical embryology. Subsequently, he joined Tecnobios Procreazione (Bologna, Italy) where he worked as senior clinical embryologist and was Scientific Supervisor.
He has published more than fifty-five peer-reviewed papers, several book chapters and two books. He is currently coordinator of the ESHRE Special Interest Group in Embryology and Associate Editor of Human Reproduction.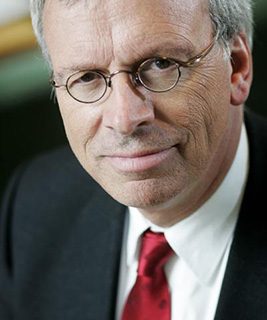 JOHANNES EVERS
Emeritus Professor of Obstetrics and Gynaecology at Maastricht University, Maastricht, The Netherlands AND Editor-in-Chief, Human Reproduction
Professor Evers, MD PhD FRCOG, is the Past-Chairman of the European Society of Human Reproduction and Embryology, ESHRE (2001-2003) and the immediate past-chairman of the Dutch National Committee on Research in Human Beings (2004-2008). He is the Editor of Human Reproduction, and has been on the Editorial Board of Fertility & Sterility from 1992-1997, and of several other journals.
Professor Evers has (co)authored well over 250 original articles in peer-review journals. Among the honours and awards he has received are the honorary fellowship (FRCOG ad eundem) of the British Royal College of Obstetricians and Gynaecologists (2002), the Established Clinician Award of the European Society of Human Reproduction and Embryology (1998), and the FOGSI Rallis Award, All Indian College of Obstetrics and Gynaecology (1998). Hans Evers has obtained honorary memberships from the Middle East Fertility Society (2000), the Sociedad Argentina de Esterilidad y Fertilidad (2002), the Sociedad Argentina de Medicina Reproductiva (2007), and the Australian Gynaecologic Endoscopy Society (2008). He is a recipient of the World Infertility Award, American Infertility Association, USA (2003) and of the Order of Orange-Nassau to the Netherlands. Hans Evers is a founding member of the World Endometriosis Society and served as its President from 2008-2011.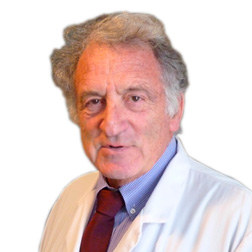 RENÉ FRYDMAN
France
Current Positions and Rank: Professor Emeritus, Faculty of Medicine, University Paris V, Consultant Foch Hospital (Paris Suresnes).
Awards of Distinction: Commandeur of the French Legion d'Honneur.
Areas of Special Interest and Accomplishments:
My special areas of interest in Gynecology and Obstetrics include infertility and high- risk pregnancy. My work in infertility led the first baby born in France as a result of in vitro fertilization in 1982, after embryo freezing in 1986, after PGD in 2000, after IVM in 2003, after oocyte cryopreservation 2010, after PGD with HLA matching in order to bring about the birth of a saviour sibling in January 2011.
My other area of interest has been biomedical ethics. My work in this realm led to many invitations to debate the moral issues created by the use of the techniques of artificial procreation. I have had an active participation in the preparation on the law on bioethics.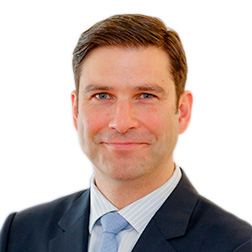 GEORG GRIESINGER
Germany
Georg Griesinger is a full Professor for Gynecological Endocrinology and Reproductive Medicine at the Department of Obstetrics and Gynecology, University Clinic of Schleswig-Holstein, Luebeck, Germany. He trained at the University of Vienna, where he worked in trophoblast research for his MD thesis at the Department of Obstetrics, and then did postdoctoral studies at University College London, where he obtained an MSc in prenatal genetics and fetal medicine. His PhD was on ovarian stimulation for IVF using GnRH-antagonists. His research interests include the endocrinology of ovarian stimulation, evidence-based medicine in reproductive health care, epidemiological studies in IVF, and basic aspects of folliculogenesis and cryopreservation of human ovarian tissue.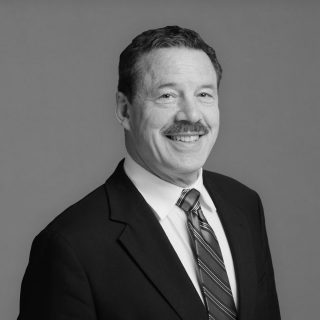 DAVID KEEFE
USA
Doctor David Keefe is an obstetrician-gynaecologist in New York, and is affiliated with NYU Langone Hospitals. He is specialized in reproductive endocrinology and infertility, and in gynaecology.
His research interests are reproductive aging, oocyte dysfunction, telomeres, meiosis, stem cells, oocytes, genome integrity and stem cell biology.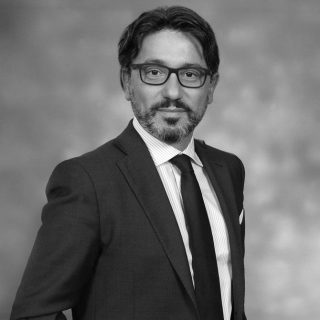 ANTONIO LA MARCA
Italy
Antonio La Marca is Associate Professor at the University of Modena and Reggio Emilia. He is specialist in Gynaecology and Obstetrics.
He is involved in clinical programs related to medically assisted procreation, fertility preservation, gynaecological endocrinology and mini-invasive surgery. His methodologies for measuring ovarian reserve and their use in therapy personalization are currently considered the international standard.
Prof. La Marca has an intense teaching activity, teaching in various degree courses and participating as a speaker in numerous international conferences.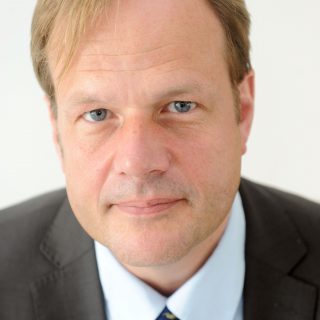 JAN BROSENS
Professor Jan Brosens' research centres on the role of steroid hormone signalling in the human endometrium, especially in the context of prevalent reproductive disorders, such as infertility, endometriosis and endometrial cancer. his major translational interest is focused on improving the management of miscarriage, the most common complication of pregnancy. He obtained a PhD from the University of London in 1999, working on the mechanisms underpinning the preparation of the lining of the womb (endometrium) for pregnancy, a process called decidualization. He was awarded a Wellcome Trust Clinical Scientist Fellowship in 1998, then joined Imperial College London as Chair of Reproductive Sciences in 2004 and became Chair of Reproductive Medicine in 2008. In May 2011 he was appointed as Chair of Obstetrics and Gynaecology at the University of Warwick.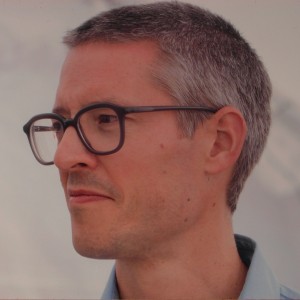 SJOERD REPPING
Professor Sjoerd Repping is currently the director of the center for reproductive medicine at the Academic Medical Center of the University of Amsterdam. He obtained his Master Degree in medical biology in Amsterdam in 1998 and obtained his PhD in Medicine and Genetics in 2003 in Amsterdam and at the Whitehead Institute in Boston working on genetic causes of spermatogenic failure. He became a certified clinical embryologist in 2001 and was lab director from 2005 until 2013. In 2013 he became director of the center. Furthermore he is chair of the Dutch society of clinical embryology, director of the Amsterdam Research Institute on Reproduction and Development and member of various national and international committees. He has published over 150 papers including papers in NEJM, Nature, Nature Genetics and Cell and has supervised over 20 PhD students.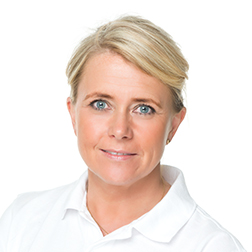 LIV BENTE ROMUNDSTAD
Norway
Romundstad was born in Trondheim, Norway in 1968 and she was as cand med MD in 1995 and received a PhD at the University of Trondheim in 2009.
She has been working at the Fertility Unit, St. Olavs Hospital from 2002 till 2014. Her main interest has been fertility treatment, counselling and all aspects related to assisted reproduction. Since January 2015 she has been the medical Director at Spiren Fertility Clinic in Trondheim. Since 2011 she has been a post-doc at the Department of Public Health, NTNU, Norwegian University of Science and Technology.
Romundstad's specific field of research is epidemiological research on children conceived by assisted reproductive technology. In particular, safety aspects related to the reproductive technology have been her main focus of interest. She has contributed to the establishment of the Nordic Committee of Safety and Morbidity in ART (ConARTas) as the Principal Investigator from Norway. She has been an invited speaker to national and international meetings and conferences within the field of assisted reproduction.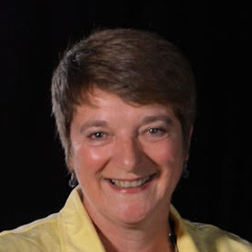 KAREN SERMON
After her medical degree at the VUB, Karen Sermon started her scientific career first as a master, then as a PhD student with Inge Liebaers and Andre Van Steirteghem. Her PhD presented the development of a preimplantation genetic diagnosis (PGD) for Tay-Sachs disease. In the years following her PhD degree, she was instrumental in developing PGD for monogenic diseases at the Centres for Medical Genetics and Reproductive Medicine, leading to nearly 60 highly cited papers on the subject. The PGD clinic today at the UZ Brussel is one of the largest in the world.
During that period, she supervised several Masters and one PhD theses (Claudia Spits in 2006) that were related to PGD. Very recently, Veerle Goossens, science officer at theEuropean Society for Human Reproduction and Embryology , defended her PhD thesis on PGD that started in this period.
From 2002 onwards, she developed a new avenue of research at REGE: since numerous good-quality preimplantation embryos that carried a monogenic disease were left after PGD, Andre Van Steirteghem came up with the idea to make human embryonic stem cell lines of them and to use them as model for monogenic diseases. Since then, the stem cell laboratory of REGE has been thriving, as witnessed by the list of PhDs acquired with Karen Sermon as (co-)promotor: Nele De Temmerman (2009), Urielle Ullmann (2009), Ileana Mateizel (2010), Lindsey Van Haute (2013) and Kurt Jacobs (2015).
After her PhD in 2006, Claudia Spits joined the stem cell team and since then has developed her own avenue of research on genetic instability in human pluripotent cells which has offered now already a score of PhD students the opportunity to receive their degree. In 2010 Mieke Geens defended her PhD thesis that partly dealt with the differentiation of hESC into male gametes, after which she too joined the stem cell team as a postdoc. Her main interests are differences in differentiation potential of human pluripotent stem cells. The main focus of research for Karen Sermon has remained human pluripotent stem cells – both induced pluripotent stem cells and human embryonic stem cells – as a model for monogenic diseases, mainly for myotonic dystrophy type I.
Meanwhile, the interest of the Sermon lab in the genetics of human preimplantation embryos has not waned and has remained a common project for Karen Sermon and Claudia Spits. We were the first to look at the chromosomal content of every single blastomere in embryos of three and four days old using microarrays, and have recently demonstrated by functional testing that the spindle attachment checkpoint, an important checkpoint to assure euploidy, is functional in the early human embryo but is uncoupled from apoptosis. This means that even grossly aneuploid blastomeres will not go into apoptosis. This work has led to the PhD of Afroditi Mertzanidou (2015).
Karen Sermon has also been very active in the European Society for Human Reproduction and Embryology, as a coordinator for the special interest groups "reproduction and genetics", and later "stem cells". She was also one of the founders of the ESHRE PGD Consortium which still today is an important source of information on the daily practice of PGD, and an influential voice in policy making at different levels.
All the publications of Karen Sermon can be found here, and all her supervised masters and PhDs can be found here. This includes PhD theses outside REGE where she was a jury member.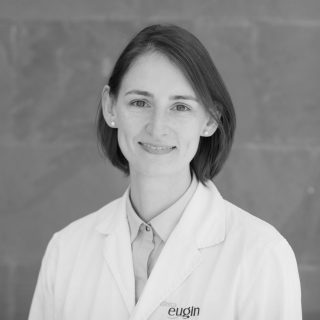 RITA VASSENA
Rita Vassena received a DVM and PhD from the University of Milan, Italy. She completed her postdoctoral training at the Fels Institute for Cancer Research, Philadelphia, where she focused her work on the early events of chromatin remodeling after somatic cell nuclear transfer.
She has been a researcher at the Center of Regenerative Medicine in Barcelona – Spanish National Stem Cell Bank, where she focused her studies on the developmental competence of human embryos, as well as studying pluripotency in embryonic and induced stem cells.
Since 2011 she is the Scientific Director of the EUGIN Group, where she coordinates the international research in the area of human IVF, and directs the basic research laboratory, located in Barcelona. Dr.Vassena has co-authored more than 60 research papers in several high ranking journals and is a frequent speaker at international meetings. She was the Coordinator of the Special Interest Group for stem cells of ESHRE (European Society for Human Reproduction and Embryology), and is currently serving as an Executive Member of the same society.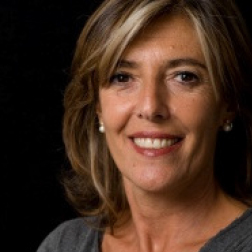 ANNA VEIGA
Spain
PhD in Biology, Universitat Autonoma de Barcelona (UAB) , 1991
Scientific Director of the Reproductive Medicine Service. Hospital Universitari Quiron- Dexeus. Barcelona (2005- )
Director of Barcelona Stem Cell Bank. Centre for Regenerative Medicine in Barcelona(CMR[B]). Parc de Recerca Biomedica de Barcelona( PRBB) (2005- )
Associate professor of Departament de Ciències Experimentals i de la Vida, Universitat Pompeu Fabra (UPF) (2002- )
Chairman of the European Society for Human Reproduction and Embryology (ESHRE) (2011- 2013)
Involved in Assisted Reproductive Technologies (ART) since the early times of In Vitro Fertilization. She has published many articles in national and international journals and book chapters. She has participated in national and international meetings as well as in the dissemination of ART in Spain
Prize IFA to "Mujer de hoy"(1996)
Creu Sant Jordi Generalitat de Catalunya (2004)
Medal Narcís Monturiol for the Scientífic & Technological merit (2005)
Award "Amics dels Amics de la Universitat Autònoma de Barcelona" Universitat Autonoma de Barcelona (2006)
Social Council National Prize of Scientific Culture, Generalitat de Catalunya (2006) Medal Josep Trueta for Health Merit (2012)
Honorary Member "Genera" Association of Support for Infertility (1998)
Honorary Member of the Italian Society of Embryology, Reproduction and Research (SIERR)
Honorary Member ASEBIR (Study of the Biology of the Reproduction) (2005) Honorary Member of Institut Medicofarmacèutic de Catalunya (2013)
Honorary Member and Honor Gold Medal of the Catalonian Parliament Gold Category (2013)
Doctor Honoris Cause of Universitat de Vic- Universitat Central de Catalunya (2015)
Main areas of interest: Fertility & Assisted Reproduction, Genetics & Reproduction, Embryonic Development & Preimplantation Genetic Diagnosis. Embryonic & pluripotent stem cell research. Cell therapy.