2ND CONFERENCE 2018
The second edition of the EBART congress organised by the Eugin Group was attended by more than 400 healthcare professionals from 24 countries. The congress, among other subjects, dealt with the importance of how the Assisted Reproduction Technology professionals have to educate themselves towards an evidence-based approach to medicine without hang-ups and without any kind of fear. Also, about the fact that we have to be more and more aware that education at an early stage of life is the keystone in the fight against fertility.
Speakers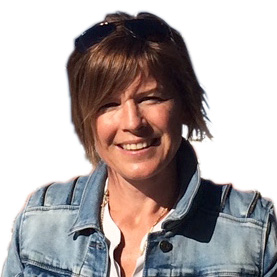 AISLING AHLSTRÖM
Sweden
Aisling Ahlström is currently a Clinical Embryologist at the Sahlgrenska University Hospital and a Board Member of Nordic IVF Laboratory Society (NILS).
She has been a research assistant in the Department of Obstetrics and Gynaecology at the University of Adelaide and a Clinical Embryologist in a Fertility Centre in Gothenburg, Sweden.
Furthermore, in 2009 she became an ESHRE certified Clinical Embryologist and her PhD was on the Prediction of Embryo Viability by Morphology and Metabolomic Profiling.
She has been invited to several international meetings and courses such as ESHRE, the Swedish Society of Reproductive Medicine, AGRBM, ASEBIR and ASRM.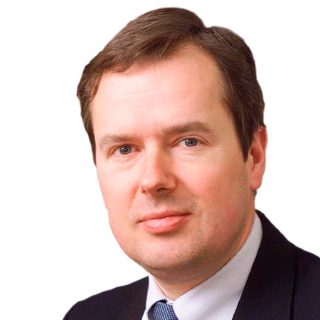 RICHARD ANDERSON
UK
Richard Anderson is currently Head of Section, Obstetrics and Gynaecology at the University of Edinburgh.
His current research projects are human ovarian development, development of ovarian cryopreservation for fertility preservation, regulation of human follicle growth, Effects of chemotherapy on oocyte and follicle development, etc.
About his recent awards for research group, he won the 2016 ESHRE Basic Science oral communication prize: 'ABVD chemotherapy for lymphoma affects number and morphology of primordial follicles in the adolescent and adult ovary.'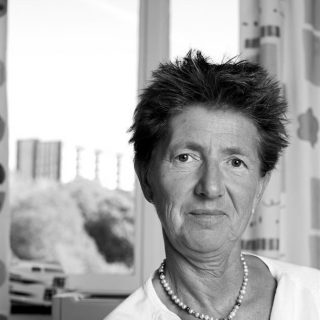 CHRISTINA BERGH
Sweden
Specialist in Obstetrics and Gynecology since 1985, defended her thesis, dealing with human follicular development 1993. Professor Obstetrics and Gynecology with focus on Evidence Based Medicine, 2009 Inst of Clinical Sciences, Sahlgrenska Academy, Göteborg University, Sweden. Head of the Health Technology Assessment unit, Västra Götaland and Head of the National Quality Registry of Assisted Reproduction in Sweden. Have been supervising 10 PhD doctors.
Main research area: Quality and safety in assisted reproduction technology, Single embryo transfer, Children follow up after ART, Embryo selection, Obesity in ART, Quality of care. 174 original publications and systematic reviews/reviews.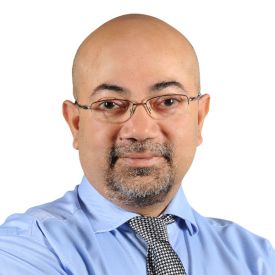 SILADITYA BHATTACHARYA
UK
Siladitya Bhattacharya is Professor of Reproductive Medicine and Fertility and Director of the Institute of Applied Health Sciences at the University of Aberdeen.
Siladitya conducts clinical sessions within the Centre and he is responsible for leading the strategic development of the Aberdeen Fertility Centre.
His current research is based on the epidemiology of infertility and reproductive loss, the evaluation of the clinical and cost effectiveness of interventions and delivery of care in reproductive medicine.
He collaborates extensively with trialists, epidemiologists and health economists, both nationally and internationally.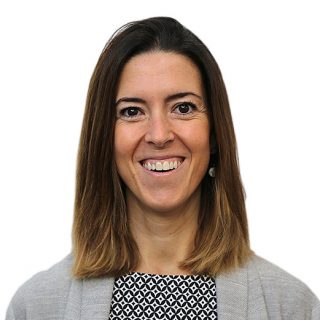 ANNA BLÁZQUEZ
Spain
Anna Blázquez has been a specialist in assisted reproduction at the Eugin Clinic since 2010.
She is specialised in Gynaecology and Obstetrics, and obtained her research aptitude diploma from the University of Barcelona, Department of Obstetrics and Gynaecology, Paediatrics, Radiology and Anatomy.
She has written articles in specialised journals such as "Gastrointestinal Stromal Tumour as adnexial tumor diferential diagnosis: a case series" in Journal of Gynecologic Surgery. She also wrote chapters in books and has 6 posters in national and European congresses as "20th European Congress of Obstetrics and Gynaecology 18th Portuguese Congress ob Obstetrics and gynaecology" Title: Correlation between changes in atmospheric pressure and the rate of spontaneous rupture of membranes.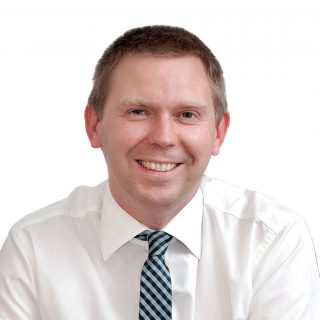 PASCAL BORRY
Belgium
Pascal Borry is associate professor of bioethics at the Centre for Biomedical Ethics and Law (University of Leuven, Belgium). His main research activities are concentrated on the ethical, legal and social implications of innovative technologies. He published among other issues on topics such as direct to consumer genetic testing, public health genomics, biobanking, research on human tissue, genetic testing, preconceptional screening and neonatal screening, and sport ethics. He published more than 130 publications in international peer reviewed journals.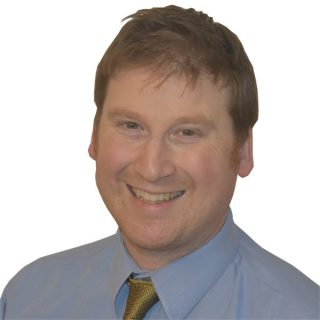 PAUL JOHN BRIGHTON
UK
Paul John Brighton is currently and since March 2014, Post-Doctoral Research Fellow in Reproductive Health at the University of Warwick (UK). He is working on "The role of cellular senescence and immune-surveillance in tissue homeostasis and remodelling of the human endometrium."
Some of his recent publications are: Clearance of senescent decidual cells by uterine natural killer cells in cycling human endometrium (2017), Reciprocal regulation of β2-adrenoceptor-activated cAMP response-element binding protein signalling by arrestin2 and arrestin3 (2017), Isolation and primary culture of cell types from whole human endometrial biopsies (2016).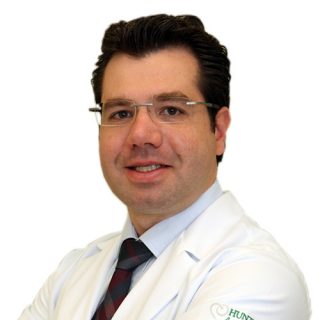 MAURICIO CHEHIN
Brasil
Mauricio Chehin is specialist doctor in assisted reproduction since 2012 at the Huntington Medicina Reprodutiva in São Paulo, Brazil.
He is also a founding member of the Brazilian Oncofertility Network – ReBOC and Assistant Professor in the Department of Gynecology and Obstetrics, Faculty of Medicine of Santo Amaro.Regarding his studies, he is specialized in Human Reproduction by the Federal University of São Paulo and hold a Specialist degree in Gynecology and Obstetrics and in Gynecological Videolaparoscopy by the Brazilian Federation of Societies of Gynecology and Obstetrics and Brazilian Medical Association.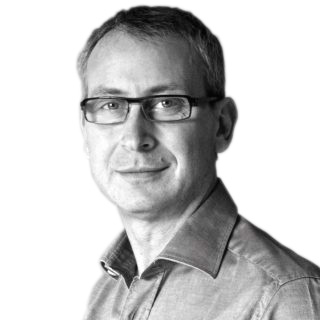 GIOVANNI COTICCHIO
Italy
Giovanni Coticchio was educated at the University of Palermo (Italy) where he received his BSc in Biology and PhD in Cell and Developmental Biology. At the University of Nottingham (UK), he achieved his MMedSci degree in Assisted Reproduction Technologies and developed his research and career in clinical embryology. Subsequently, he joined Tecnobios Procreazione (Bologna, Italy) where he worked as senior clinical embryologist and was Scientific Supervisor.
He has published more than fifty-five peer-reviewed papers, several book chapters and two books. He is currently coordinator of the ESHRE Special Interest Group in Embryology and Associate Editor of Human Reproduction.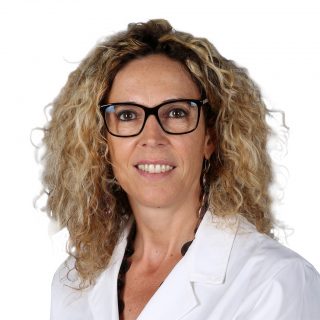 MARIA BEATRICE DAL CANTO
Italy
Maria Beatrice dal Canto is Embryologist and Laboratory Director at CRM BIOGENESI and Eugin Clinic in Modena, Italy.
She obtained the Senior Clinical Embryologist Certification at the European Society of Human Reproduction & Embryology and has done many other training programs, a master in Physiopathology of Assisted Reproduction and a PhD in Hygiene and Public Health.
She leads 3 IVF Centres where she ensures continuous development and standard best practice within the embryology teams. She has implemented the Quality Management System keeping under control the efficacy of the laboratory outcomes.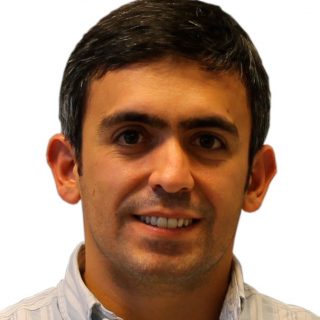 SAMUEL DOS SANTOS RIBEIRO
Belgium
Samuel Dos Santos Ribeiro is currently Consultant in Fertility Diagnostics, Genetics and Immunology at the Universitair Ziekenhuis Brussel in Brussels, Belgium.
He has trained at the Harvard Medical School in Boston, USA and completed an ESHRE accredited subspecialty training programmein Medical Reproduction in Brussels, Belgium.
He has published many publications in indexed peer-reviewed journals concerning such matters as "Should we continue to measure endometrial thickness in modern-day medicine?" or "The impact of elevated progesterone at the initiation of an artificially prepared frozen embryo transfer cycle: a case series" among many other subjects.
In addition, his current research projects as principal investigator are "The Microbiome in Subfertility and Assisted Reproductive Technologies (ART)", "REFRESH: Receptivity Enhancement by Follicular-phase Renewal after Endometrial Scratching" and "ICE: Implantation Enhancement by Elective Cryopreservation of All Viable Embryos".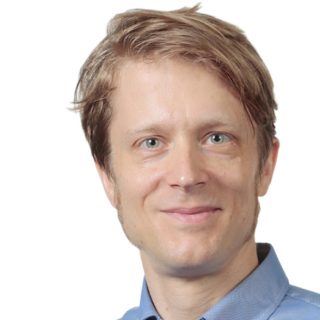 DIETRICH EGLI
USA
Dietrich Egli is currently assistant Professor of Developmental Cell Biology (in Pediatrics) at Columbia University Irving Medical Center.
Dietrich Egli obtained his PhD degree from the University of Zurich, Switzerland and trained as a postdoctoral fellow at Harvard University. He joined the New York Stem Cell Foundation Research Institute as a Research Fellow, conducting work on somatic cell reprogramming in human eggs.
Dr. Egli's group studies a broad range of topics, which are connected at the level of the pluripotent stem cell, and combine basic research with therapeutic goals. Other projects conducted in the Egli lab are on mitochondrial replacement and on haploid pluripotent stem cells.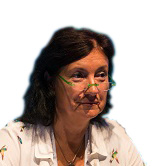 URSULA EICHENLAUB-RITTER
Germany
Ursula Eichenlaub-Ritter has performed studies in basic science of meiosis and germ cell formation with focus on development, quality and health of germ cells, especially on cytogenetics, molecular genetics, cell und developmental biology of mammalian oocytes.
Her research comprises also studies on safety of ART including vitrification for fertility preservation, the oocyte's epigenome, proteome, cell cycle regulation and mitochondrial activities, in particular the relevance of age, environment and pathologic conditions and in vitro growth and maturation of follicles and oocytes on oocyte and embryo quality and developmental potential.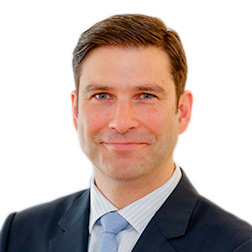 GEORG GRIESINGER
Germany
Georg Griesinger is a full Professor for Gynecological Endocrinology and Reproductive Medicine at the Department of Obstetrics and Gynecology, University Clinic of Schleswig-Holstein, Luebeck, Germany. He trained at the University of Vienna, where he worked in trophoblast research for his MD thesis at the Department of Obstetrics, and then did postdoctoral studies at University College London, where he obtained an MSc in prenatal genetics and fetal medicine. His PhD was on ovarian stimulation for IVF using GnRH-antagonists. His research interests include the endocrinology of ovarian stimulation, evidence-based medicine in reproductive health care, epidemiological studies in IVF, and basic aspects of folliculogenesis and cryopreservation of human ovarian tissue.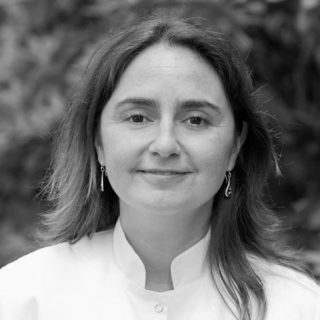 KARINNA LATTES
Spain
Dr. Karinna Lattes obtained her degree in Medicine in 2002. She then pursued a Master's Degree in Cell Physiology in 2005. Dr. Lattes completed her residency in Obstetrics and Gynaecology in 2010, and obtained a Master's Degree in Human Reproductive Medicine from the Universitat Autònoma de Barcelona in 2012. She obtained her PhD in 2019, with a doctoral thesis on reproductive outcomes of fresh versus frozen embryo transfers.
She is currently a reproductive endocrinologist and infertility consultant at CIRH, where she has been working since 2012. She is also the scientific coordinator for the clinic and has published her research articles in specialty journals like Fertility and Sterility and Human Reproduction, among others.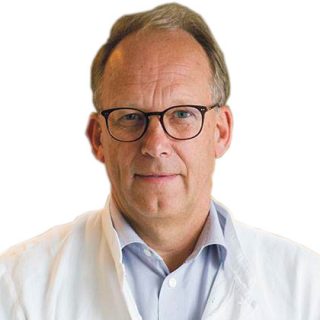 SVEND LINDENBERG
Denmark
Svend Lindenberg is founder and head of the Copenhagen Fertility Center. Copenhagen Fertility Center is Scandinavia largest Fertility Clinic and now a member of Eugin group.
He has also been involved in reproductive biology research and treatment since 1980. Pioneer in IVF and involved in the first IVF conception in Denmark. Besides his clinical carrier, he has been responsible for a reproductive biology lab. at the University of Copenhagen since 1981 now Copenhagen Fertility Center.
Also, he published more than dozens of papers in international journals and given numerous oral presentations.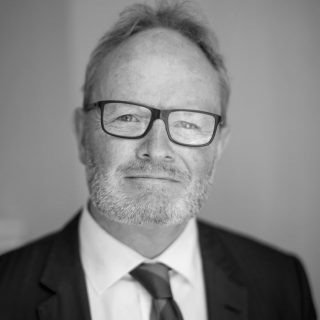 NICK MACKLON
Denmark
Nick Macklon is professor and head of department in Obstetrics and Gynaecology at the University of Southampton. He's also the director of Complete Fertility Centre Southampton and honorary professor of periconceptional medicine at University Medical Centre Utrecht.
His research activities focus on developing novel means of assessing and modulating endometrial receptivity in the human, embryo-endometrial interactions, and periconceptional determinants of health. Professor Macklon has published more than 100 Pubmed cited articles, and two books, IVF in the Medically Complicated Patient and Textbook of Periconceptional Medicine.
He is the past chairman of the ESHRE Special Interest Group on reproductive endocrinology, and also Founding Board member of the Dutch Society of Reproductive Medicine. Nowadays, he is editorial board member of Reproduction, Fertility and Sterility and Reproductive Biomedicine Online.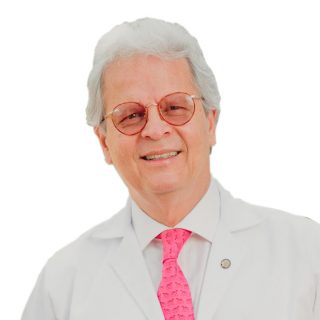 IGNACIO MADERO
Colombia
Ignacio Madero is currently Medical Director at the Eugin Clinic in Colombia.
He is a specialist in Gynaecology and Obstetrics, as well as specialising in Assisted Reproduction. He has a degree in surgery from the Juan N. Corpas University, and specialises in gynaecology and the biology of Obstetrics and Human Reproduction at the Mexican Social Security Institute and the National Autonomous University of Mexico UNAM.
Dr. Madero has been dedicated to assisted reproduction for 30 years when he founded the Medifértil Clinic in Bogotá and has belonged to and represented different scientific societies, both nationally and internationally, as well as being the author of numerous scientific papers published in prestigious journals related to Fertility and Reproductive Medicine.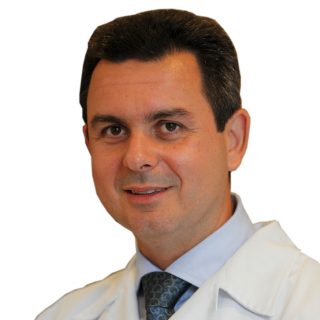 EDUARDO MOTTA
Brazil
Eduardo Lemes Alves da Motta has been Medical Director of the Huntington group since 1995 and received his training as a doctor from the Faculty of Medical Sciences of the Catholic University of Campinas.
He is specialized in Gynaecology and Obstetrics by FEBRAGASO and did a PhD in Medicine in the Department of Gynaecology.
He specialised in Human Reproduction at the Huntington Reproductive Center in California and is also an associate professor in the Department of Gynaecology of the Paulista School of Medicine as well as Co-Head of the Center for Human Reproduction at the Santa Joana Maternity Hospital.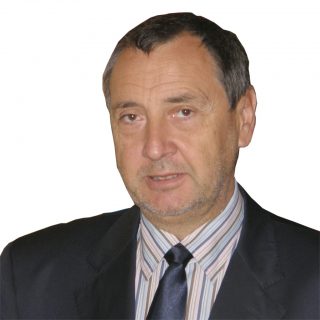 JACQUES DE MOUZON
France
Jacques de Mouzon is trained in Obstetrics and Gynaecology as well as Public Health and Epidemiology with a special interest in infertility treatments evaluation. He is currently Scientific Advisor at Unilabs-France Paris, Senior Epidemiologist INSERM (Paris), Board member of ICMART in charge of the World report on ART and Member of 2 working groups at French statutory body Agence de la Biomédecine (Paris).
He has published 170 publications in peer review journals and 580 communications in national and international congresses.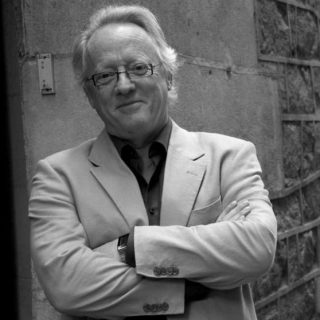 GUIDO PENNINGS
Belgium
Guido Pennings is professor of ethics and bioethics at Ghent University (Belgium) and director of the Bioethics Institute Ghent (BIG).
He has published extensively on ethical problems associated with medically assisted reproduction and genetics including sex selection, gamete donation, stem cell research, fertility preservation, and preimplantation genetic diagnosis.
He is past coordinator of the Special Interest Group on Ethics and Law of the ESHRE, member of the National Advisory Committee on Bioethics in Belgium, and chair of the Federal Commission on Scientific Research on Embryos in vitro.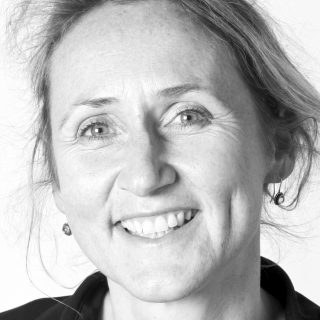 ANJA PINBORG
Denmark
Anja Pinborg is specialist in reproductive medicine and professor in Obstetrics and Gynaecology at the Fertility Centre, Hvidovre Hospital, University of Copenhagen.
Her research activities include reproductive epidemiology, quality and safety in ART and children follow-up. Related with this, she published 150 scientific articles in peer-reviewed journals, seven book chapters and several editorials and opinion letters.
In her career she has received a lot of awards, such as "The best oral presentation" in ESHRE 2006. She is a current member of ESHRE, as national representative for Denmark, and she also was the chairman for the Nordic Fertility Society. Anja is the current scientific editor in chief for the Danish Medical Journal.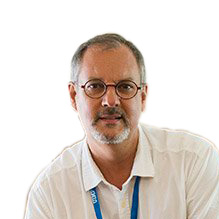 CHARLES PINEAU
France
Charles Pineau is currently Research Director at IRSET and is also leading the Protim facility. He is a biochemist by training. He obtained is PhD in 1990 from the University of Rennes I and went for postdoc at the Population Council, Rockefeller University, New York, USA.
Over the past thirty years, he has been working in the field of reproductive biology and is a renowned specialist of spermatogenesis. Charles Pineau is a past president of the French Proteomics Society (SFEAP). Among other duties, he is currently vice-president of the French Society for Reproductive Medicine (SMR), and PI of the Chromosome 14 initiative of Human Proteome Project (www.hupo.org).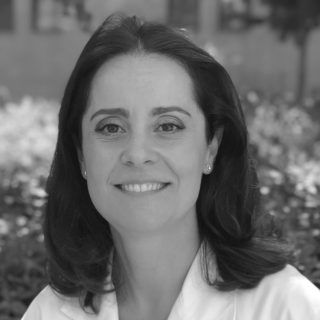 AMELIA RODRÍGUEZ ARANDA
Amelia obtained her medical degree in 2001 and completed her residency in Obstetrics and Gynaecology in 2006 at the University of Seville, Spain. She then trained in reproductive medicine in several clinics in New York, Rome and Madrid before joining Clínica Ginemed, a Reproduction and Gynaecological Centre in Seville in 2006. In 2010, she joined Clínica Eugin in Barcelona, where she is Medical Director since March 2013; in 2016, her director duties expanded to all clinics of the Eugin Group.
Her main research interests are ART technique training and the application of new ultrasound technologies to human reproduction. She earned her PhD on "Training in ART" in the UB University of Barcelona in June 2017. She has co-authored multiple research papers in international scientific journals and is a regular speaker at national and international meetings.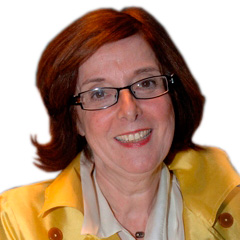 FRANÇOISE SHENFIELD
UK
Françoise Shenfield is an Infertility specialist at University College London Hospital, UK, providing infertility treatments for over 30 years, and also involved in the field of Ethics and law of Assisted Reproductive Technologies,for over 20 years.
She has performed numerous activities for the European Society for Human Reproduction and Embryology (ESHRE), on its executive committee between 2007-2013, in addition to being a founder member of its Special Interest Group for Ethics and Law, and its " Taskforce" which has published over 20 considerations in the field from the status of the embryo, to surrogacy and PGD. She is also a past member of the HFEA, and of FIGO' s ethics committee. Current research interest: cross border reproductive care, surrogacy and cryopreservation of oocytes for medical and non medical reasons.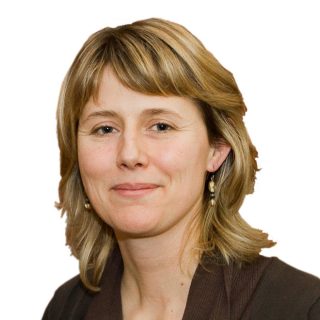 CLAUDIA SPITS
Belgium
Claudia Spits is TENURED PROFESSOR, Research Group Reproduction and Genetics, VUB.
She had a Master Degree in Biology, Specialization in cell biology and genetics, an advanced master degree in genetics and cell biology and finally her PhD in medical Sciences was on "(R)evolution in preimplantation genetic diagnosis. Development and clinical application of different approaches to preimplantation genetic diagnosis for monogenic disorders".
Regarding the awards, she has been awarded by the VUB to the best PhD dissertation in Biomedical Sciences for the period 2006-2012.
Plus, she participates in scientific societies and journals (ESHRE) and has done several scientific publications in journals with international referee-system.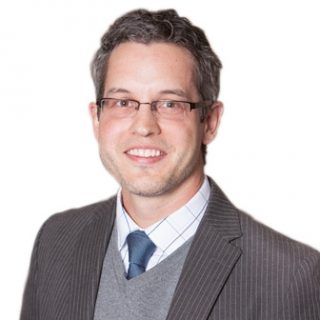 NATHAN TREFF
USA
Nathan Treff is Chief Scientific Officer at Genomic Prediction Inc. in New Jersey, United States of America.
His post-graduate training experience includes the following: NIH Sponsored Internship/Molecular Biosciences in the summer of 2002. He pursued his postdoctoral training in Stem Cell Biology in 2004-2005 and followed a postdoctoral fellowship programme in Reproductive Biology in 2005-2006.
Furthermore, from 2006 until May 2017, he was the Director of Molecular Biology Research at Reproductive Medicine Associates of New Jersey (RMANJ). For several years now he has been a fellow of associations such as: Pre-implantation Genetics Diagnosis International Society (PGDIS), European Society of Human Reproduction and Embryology (ESHRE), and the American Society for Reproductive Medicine (ASRM), among others. As well as all the above, he has received more than 18 honours and awards during the course of his professional career.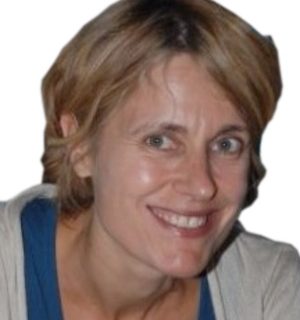 MADELON VAN WELY
The Netherlands
Madelon Van Wely is Deputy Editor Human Reproduction, Methodologist at the Dutch Consortium for Healthcare Evaluation in Obstetrics and she is leading a Satellite of the Cochrane Gynecology and Fertility.
She is also currently Senior clinical epidemiologist – at the Department of Obstetrics and Gynaecology, AMC in Amsterdam. Supporting PhD students with statistical data analysis, cost-effectiveness analyses, discrete choice experiments, and quality of life studies. Writing new protocols and grant applications. Lecturer for post-doctoral courses in applied medical statistics and epidemiology.
Her PhD was on Treatment regimens in ovulation induction and ovarian hyperstimulation at the University of Amsterdam and has so far published and reviewed 150 publications.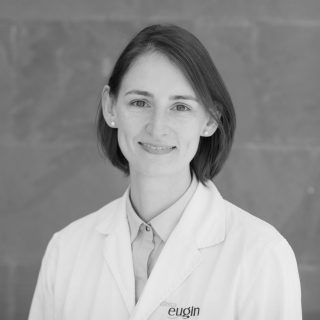 RITA VASSENA
Rita Vassena received a DVM and PhD from the University of Milan, Italy. She completed her postdoctoral training at the Fels Institute for Cancer Research, Philadelphia, where she focused her work on the early events of chromatin remodeling after somatic cell nuclear transfer.
She has been a researcher at the Center of Regenerative Medicine in Barcelona – Spanish National Stem Cell Bank, where she focused her studies on the developmental competence of human embryos, as well as studying pluripotency in embryonic and induced stem cells.
Since 2011 she is the Scientific Director of the EUGIN Group, where she coordinates the international research in the area of human IVF, and directs the basic research laboratory, located in Barcelona. Dr.Vassena has co-authored more than 60 research papers in several high ranking journals and is a frequent speaker at international meetings. She was the Coordinator of the Special Interest Group for stem cells of ESHRE (European Society for Human Reproduction and Embryology), and is currently serving as an Executive Member of the same society.